Every VaultBox Series features a fun, unique, and exciting theme. Each series is loaded with hundreds or thousands of coins specially curated by VaultBox and authenticated by NGC.
VaultBox Series 4 is launching on October 11, 2023. Once you receive your box, look up the unique serial number on each coin in your box. Then, add your coin to your collection, sell it, or Cash Out quickly with our Instant Offer.
What's in VaultBox Series 4
VaultBox Series 4 is all about the most iconic category in American coins: Silver Dollars. Look for Mint Errors, Toners, Reverse Proofs, and Key Date Morgans from the Legendary Carson City Mint.
Look for "Red Core" Series Hits!
Among the Hits in this series are: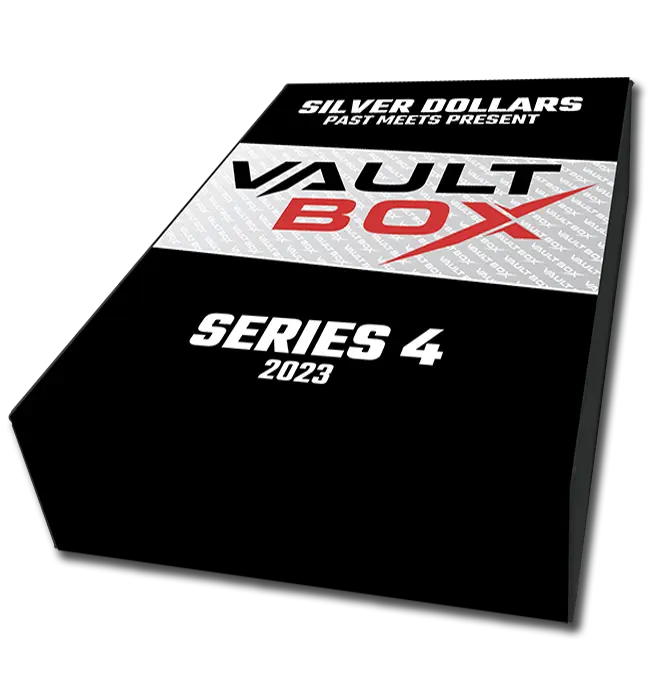 The Return of One Coin Boxes
You loved the one-coin-per-box format of Series 3, so we're bringing it back for Series 4. We're also making the hits even bigger this time around to maximize box-ripping fun.
BOUNTY - Silver Dollars Sets
Get rewarded to collect! Our Bounty program returns for Series 4, and our biggest bounty has a reward you won't want to miss: a free Series 5 VaultBox upon release.
Series 4 has three separate bounties. And to make things even more interesting, all the coins that you use to redeem the bounty are yours to keep.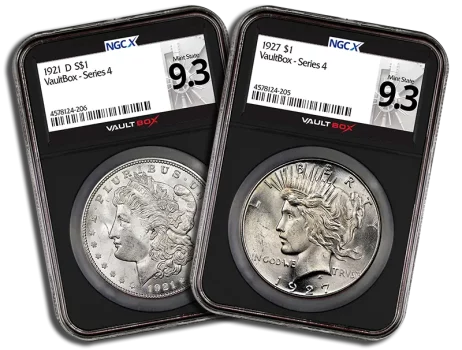 Get Notified for Upcoming Series
Get notified early about upcoming VaultBox Series releases by signing up for our VaultBox Notification List. Just fill out the form on this page to be among the first to receive new VaultBox Information.