Every VaultBox Series features a fun, unique, and exciting theme. Each series is loaded with hundreds or thousands of coins specially curated by VaultBox and authenticated by NGC.
Get started with VaultBox by purchasing a box from the Current Series. Once you receive your box, look up the unique serial number on each coin in your box. Then, add your coin to your collection, sell it, or get Cash Out quickly with our Instant Offer.
What's in VaultBox Series 1
The inaugural VaultBox is bringing the fun of the hunt back into collecting. Inspired by the chase of trading cards and the world of card breaks, each box will feature three coins from a collection of Modern American Eagles, including: Silver, Gold, Platinum, and Palladium.
Every box will feature one coin from each of the Common, Uncommon and Rare Value Groups.
Look for "Red Core" Series Hits!
Among the Hits in this series are: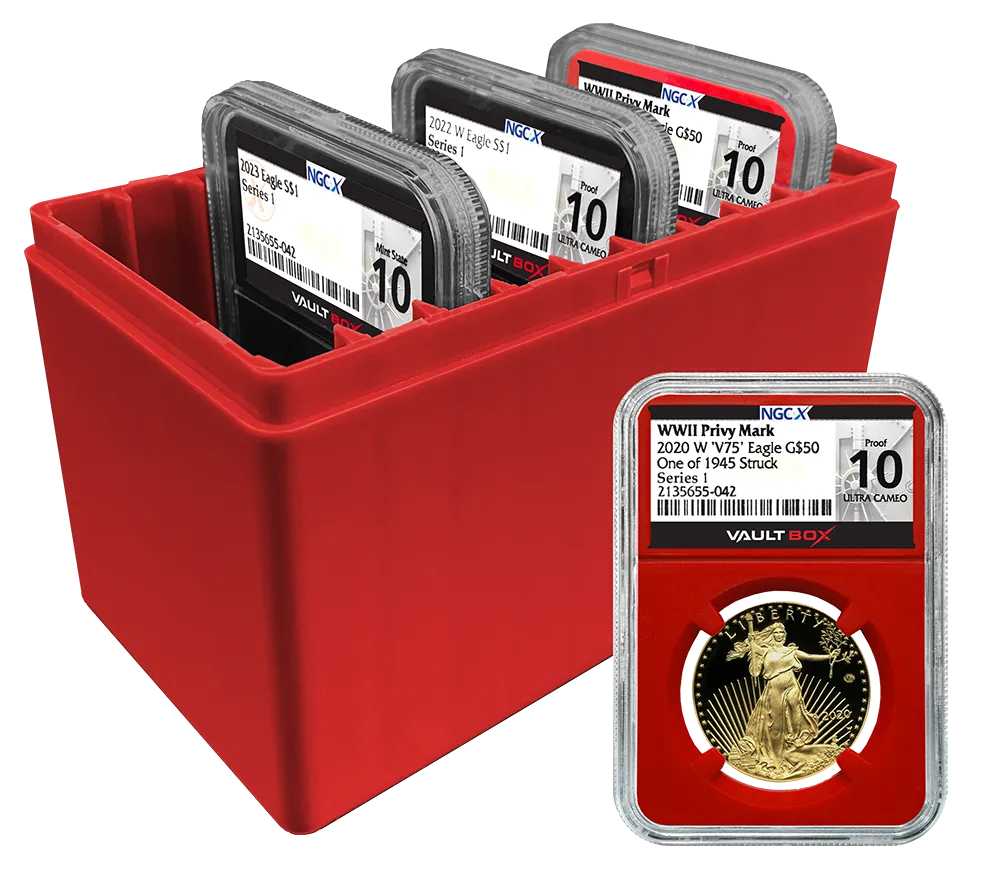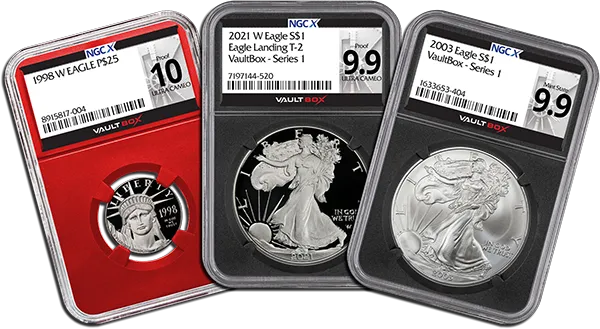 What To Know About VaultBox
VaultBox features the coin industry's first Instant Offer Program which enables you to open your VaultBox and instantly receive a competitive offer to sell your coins back to VaultBox.
Other VaultBox Series 1 Facts
Release Date (Tentative) 1/25/23
Price :$595
Limit per Household: 2 Boxes
Get Notified for Upcoming Series
Get notified early about upcoming VaultBox Series releases by signing up for our VaultBox Notification List. Just fill out the form on this page to be among the first to receive new VaultBox Information.