Every VaultBox Series features a fun, unique, and exciting theme. Each series is loaded with hundreds or thousands of coins specially curated by VaultBox and authenticated by NGC.
VaultBox Series 2 released on April 19, 2023 9am PDT. Once you receive your box, look up the unique serial number on each coin in your box. Then, add your coin to your collection, sell it, or Cash Out quickly with our Instant Offer Program.
What's in VaultBox Series 2
VaultBox Series 2 is doubling down on the success of their first launch in two big ways: greater variety and bigger hits. Series 2 boxes will contain three precious metal coins or medals from our curated list of U.S. Mint Eagles, Special Issue Commemoratives, and more. For Series 2 we have also added in four "Super Sets" which contain several of our biggest hits loaded into one box together.
With exception to the all new "Super Sets", every box will feature one coin from each of the Common, Uncommon, and Rare Value Groups.
In Addition to the New Super Sets, Look for "Red Core" Series Hits!
Among the Hits in this series are: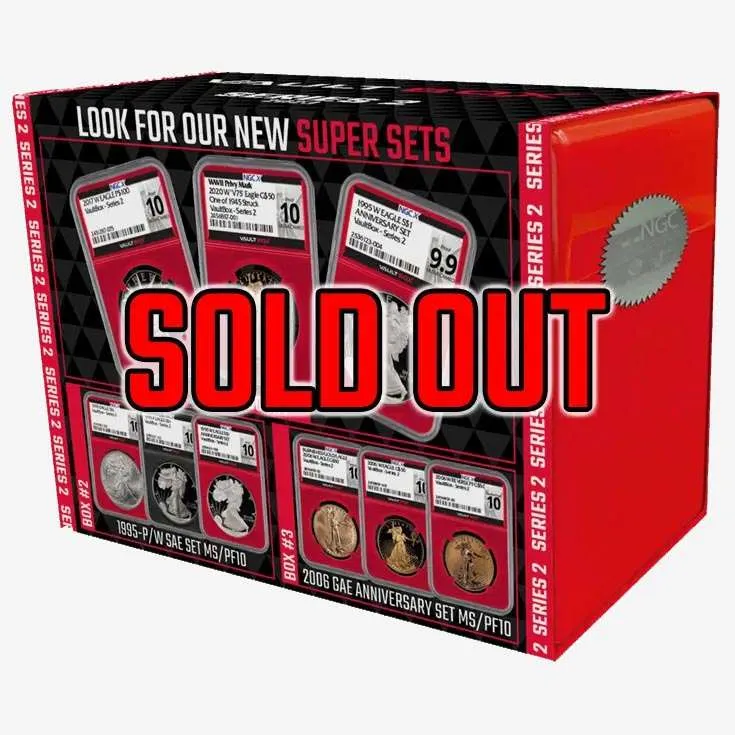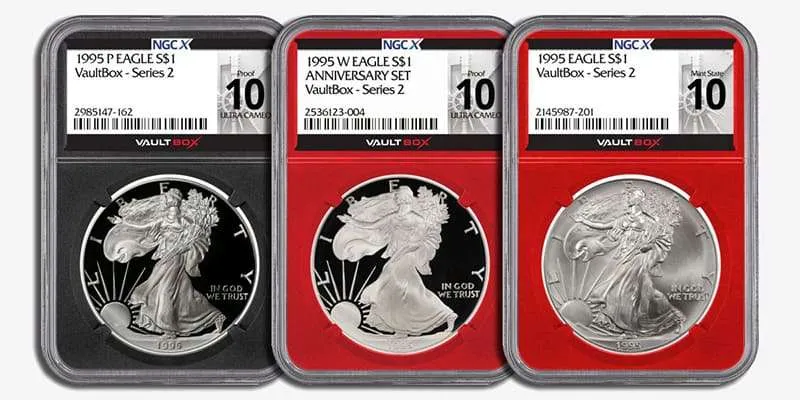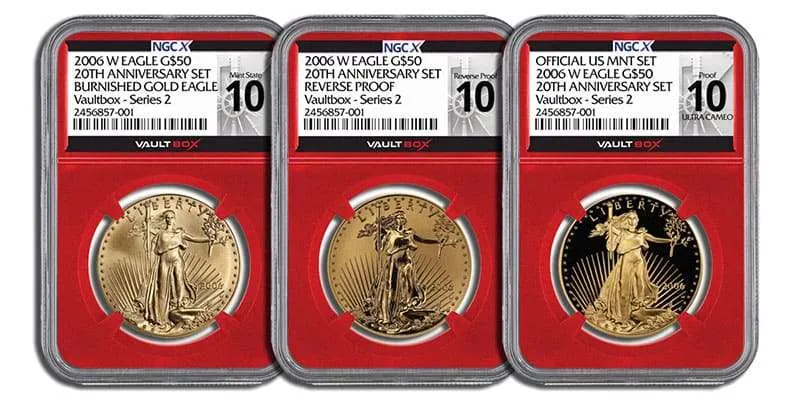 Set building is one of the most fulfilling things about coin collecting – but we're paying you to build the sets for us.
VaultBox has a BOUNTY for the first and second complete 38-coin sets of Silver Eagles in VaultBox NGCX Mint State 9.9 labels. That's one coin from every year that the Silver Eagle has been minted.
We're paying $7,500 for the first complete Silver Eagle set that someone sells to us through our VaultBox Instant Offers. To keep things interesting, we're also paying $3,500 for the second complete Silver Eagle set sold to us.
What To Know About VaultBox
VaultBox features the coin industry's first Instant Offer Program which enables you to open your VaultBox and instantly receive a competitive offer to sell your coins back to VaultBox.
Get notified early about upcoming VaultBox Series 3 by signing up for our VaultBox Notification List. Just fill out the form on this page to be among the first to receive new VaultBox Information.