The new way for collectors .
Shop the Iconic Gold Note Brand
With Series 3, VaultBox is launching UnVaulted, our curated shop featuring new and innovative brands from the world of collectables. UnVaulted's debut product is also featured in every single Series 3 VaultBox: Goldbacks.
Silver Dollars from Past to Present. Find Rarities, Key Dates, Errors and Special Finishes.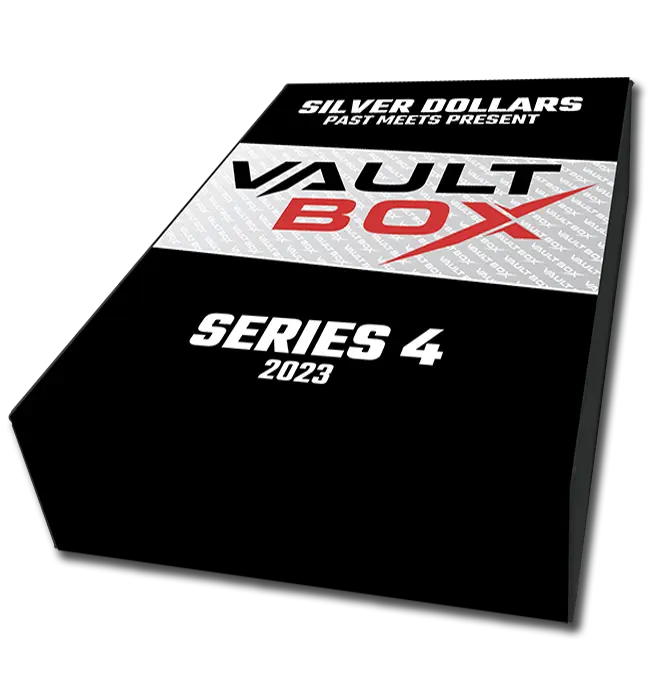 VaultBox is a totally new way for coin collectors to discover valuable coins, and for fans of other collectibles to start collecting coins.
VaultBox was inspired by the thrill of opening sports and trading card packs, and the excitement of chasing the biggest cards. VaultBox brings thrill-seeking collectors the action and excitement of card breaking to a collectible that has real and appreciable value.

Coins Acquired by VaultBox
We search the world for fun, interesting and exciting coins.
Authenticated & Graded by NGC
NGC is the world's leading coin grader and authenticator.

Curated Series
Coins are curated and added to a series, which are each designed around a theme.

Packaged and Sealed
Coins are packaged in boxes and sealed at NGC.

Collect
Use your coins to start a new collection or add to your existing collection.
Instant Offer
Monetize your coins right away with our Instant Offer program.

View the current series and place your order now. Supplies are limited!

Open your box and discover what's inside! Research each coin on our Coin Lookup page.
Add the coin to your collection or use our Instant Offer to monetize your coin right away.
Sign up to receive notifications about upcoming VaultBox Series 4. You'll get advanced notice about new series and other VaultBox, Coin and Collecting news.