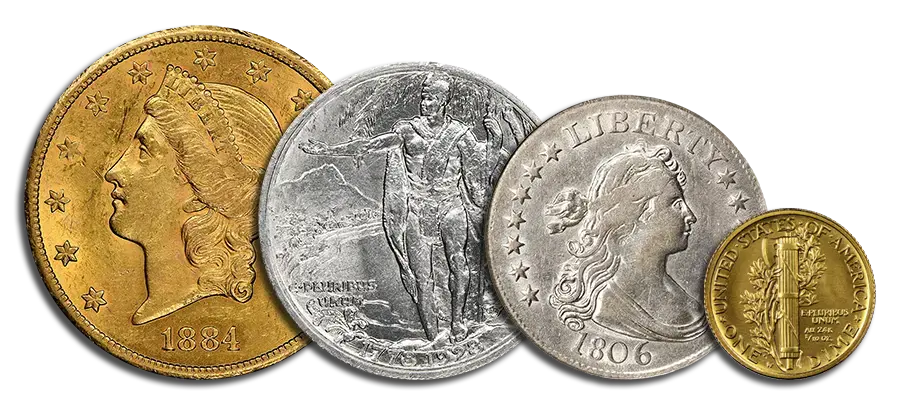 Every VaultBox Series features a fun, unique, and exciting theme. Each series is loaded with hundreds or thousands of coins specially curated by VaultBox and authenticated by NGC.
VaultBox Series 5 is launching soon. Once you receive your box, look up the unique serial number on each coin in your box. Then, add your coin to your collection, sell it, or Cash Out quickly with our Instant Offer.
What's in VaultBox Series 5
VaultBox Series 5 is focused on more. More hits than ever, more coins than ever, and our biggest hit yet. Find vintage coins, modern coins, gold nuggets, errors, shipwreck coins, and for the first time ever: Vintage Gold in VaultBox.
Look for "Red Core" Series Hits!
Among the Hits in this series are: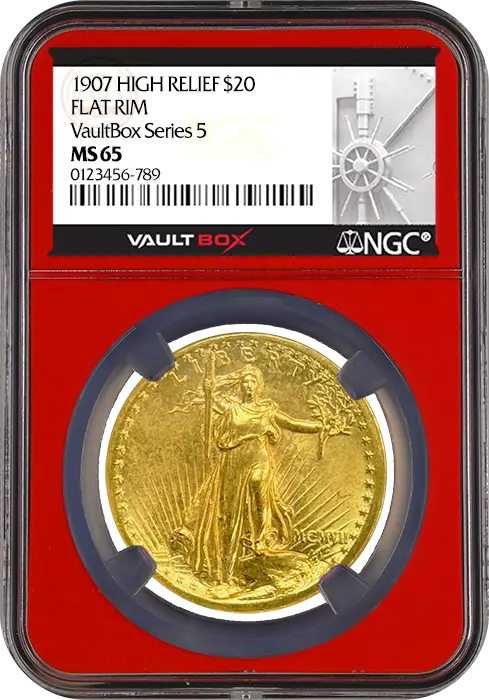 Redeem the 1873 Proof Set
We couldn't fit all 13 coins from our 1873 Proof Set into one Series 5 box. If you find three Red Cores from the set in your box, let us know – we owe you the rest of the set.
We have distributed several Silver Eagle sets in NGCX 9.9 throughout Series 5. To shake things up even more, these sets are in several different core colors. See if you can put one of these all-new sets together.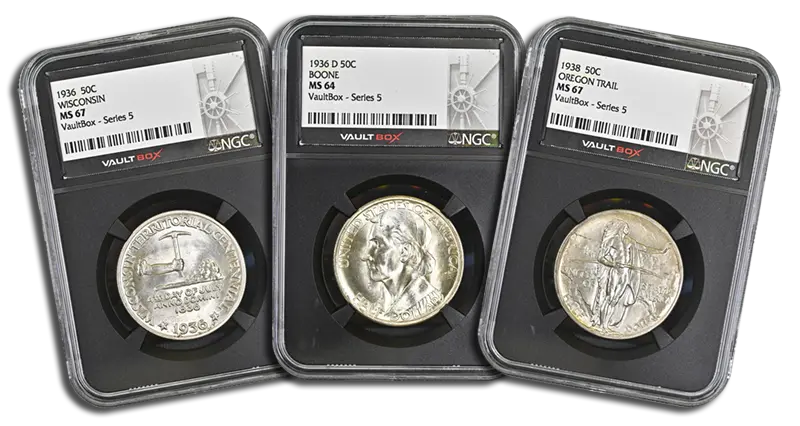 We want to provide as many opportunities to collect VaultBox coins as possible. That's why we made it possible to build several complete sets of iconic designs entirely out of coins included in Series 5.
You love the ripping-fun of individual VaultBoxes, but you want more. So we're brining you the best of both worlds: each box of VaultBox Series 5 will include 3 single coin "packs." More ripping, more coins.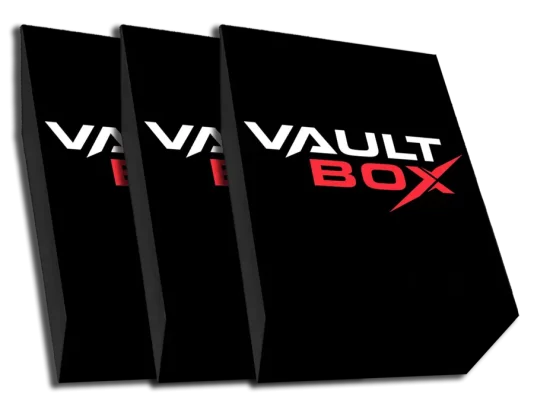 BOUNTY - Silver Dollars Sets
Get rewarded to collect! Our Bounty program returns for Series 4, and our biggest bounty has a reward you won't want to miss: a free Series 5 VaultBox upon release.
Series 4 has three separate bounties. And to make things even more interesting, all the coins that you use to redeem the bounty are yours to keep.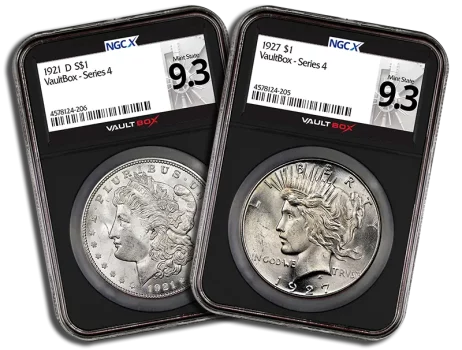 Get Notified for Upcoming Series
Get notified early about upcoming VaultBox Series releases by signing up for our VaultBox Notification List. Just fill out the form on this page to be among the first to receive new VaultBox Information.